[Mobizen] Mirror Your Android Smartphone's Screen On PC



In this age of endless possibilities in the world of technology, we can connect just about any device wirelessly to another on the same network. Mirroring your Android smart device can be very useful in many ways. Just like a wireless projector, you can play games on your smartphone while watching on a bigger screen.


There are numerous apps that can mirror your smartphone screen on pc, while some require that your phone be rooted others don't. If you don't want to root your phone or if your phone is rooted, one app I'll recommend you use for this purpose is Mobizen.


>

See Also: How to Spy on Any Smartphone

This app packs more exciting features than the others, and guess what? It's absolutely free!. You can add up to six different devices using a single ID.


And if you're the type that loves posting your games on youtube, mobizen allows you to record (videos & take screen grabs) of your games while playing them. Cool, innit?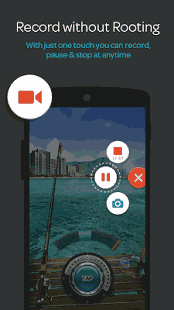 >

See Also: How To Find A Missing Android Phone On Silent Mode

For alternatives, you can always get Teamviewer|Teamviewer. or check playstore for similar apps.

For comments and feedback about this article, please use the comment box below. Don't forget to share with friends.


Created at 2016-01-31 04:04:44
Back to posts
UNDER MAINTENANCE