Have you had a million Naira idea burning in your mind? Kickstart can help make it a reality.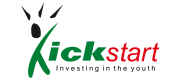 Register now for the
Kickstart Innovation Business Plan Competititon
and you could be on your way to creating your own job.
If selected for the competition you will recieve business training and mentorship. Winners will receive a grant and on-going coaching to help build their businesses.
To apply, download the application form at
www.ibpkickstart.com
and submit at any of the following submission offices.
*.
22/36 Glover Road, Adjacent Golden Gate Chinese Restaurant, Ikoyi Road, Lagos.
*.
International Breweries Plc, Depot, Off Nipco Petro Station, Nasfat Bust-Stop, Lagos/Ibadan Express Road, Ibadan.
*.
International Breweries Plc, Omi Asoro, Ilesa, Osun.
Submission period is from
5th of August to the 6th of September, 2015.
Applications can only be submitted in English language and should be addressed to:
Chiarman,
Honourable Fund Committee,
International Breweries Plc,
Ilesa, Osun State, Nigeria.
For more information please visit:
www.ibpkickstart.com"
UNDER MAINTENANCE